About
What is this site?
The goal of this site is to summarize the most important lines of evidence for human-caused climate change. It confronts the stickier questions about uncertainty in our projections, engages in a discussion of risk and risk management, and concludes by presenting different options for taking action. This site sticks to the facts and does not get into politics. We hope that the facts prepare you for more effective conversations with your community about values, trade-offs, politics, and actions.
A note about the scientific method
Put simply, science is the pursuit of objective truth and proceeds under the assumption that there is an objective universe external to the human mind. Scientific inquiry is driven mostly by innate curiosity about how nature works; scientists genuinely love what they do and are in it for discovery. Sometimes, progress begins with an observation that does not fit within the existing scientific framework. Scientists then try to repeat and improve on the observation to determine whether it really is an outlier. Next, they may pose one or more hypotheses to explain the observation, and if a hypothesis succeeds in explaining not only that observation but others as well, and especially if it successfully predicts what has not yet been observed, the hypothesis may advance to the status of a theory. In science, theory pertains to a principle or set of principles that have been convincingly well-established. Thus it is usually not reasonable to say that something is "just a theory" in the realm of science. (However, it may not be unreasonable to say that some idea is "just a hypothesis.") If the theory of general relativity were "just a theory," no one's GPS would work.
Scientists rarely refer to "facts" or speak about anything being settled. We are by our very nature skeptical, and a good way for a young scientist to advance is to overturn or significantly modify a generally accepted principle. But well-accepted theories are rarely rejected outright; they are much more likely to be subtly modified. For example, Newton's law of motion was not really overturned by Einstein's theory of relativity; it was modified to be even more precise.
In climate science, the word skeptic was hijacked some time ago to denote someone who, far from being skeptical, is quite sure that we face no substantial risks from climate change.
The vast majority of climate scientists, as well as all scientists, are truly skeptical. Science is a deeply conservative enterprise: we hold high bars for reproducibility of observations and experiments, and for detecting signals against a noisy background. Most of us are careful to quantify uncertainty as a matter of intellectual honesty. For example, when a meteorologist says there is a 70% chance of rain tomorrow, that probability is not pulled out of a hat but rather is based on a slew of objective guidance. Cynics often use forecast uncertainty to claim that forecasters do not know what they are talking about, but most of us accept it as an honest appraisal of the degree of uncertainty. In science, uncertainty must never be confused with ignorance.
Lastly, being conservative about risk is quite different from being conservative about accepting theories and observations. An incautious person will bet on the high probability that his or her house will not burn down. A conservative person buys insurance. Risk assessment is also a science, and the economics of risk demand that we convolve the probability of something happening with its cost to arrive at a true portrait of the risk.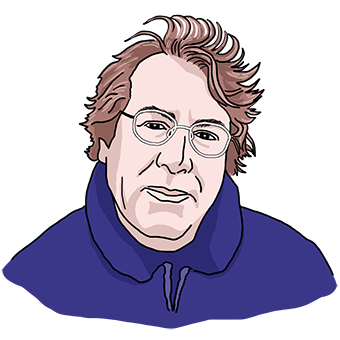 Dr. Kerry Emanuel
Dr. Kerry Emanuel is the Cecil and Ida Green professor of atmospheric science in the Department of Earth, Atmospheric and Planetary Sciences at the Massachusetts Institute of Technology, where he has been on the faculty since 1981, after spending three years on the faculty of UCLA. Professor Emanuel's research interests focus on tropical meteorology and climate, with a specialty in hurricane physics. His interests also include cumulus convection, and advanced methods of sampling the atmosphere in aid of numerical weather prediction. He is the author or co-author of over 200 peer-reviewed scientific papers, and three books, including Divine Wind: The History and Science of Hurricanes, published by Oxford University Press and aimed at a general audience, and What We Know about Climate Change, published by the MIT Press. He is a co-director of MIT's Lorenz Center, a climate think tank devoted to basic, curiosity driven climate research. Professor Emanuel also wrote the original Climate Primer, upon which this site is based, with the generous support of Dr. Lawrence H. Linden SM '70, PhD '76, Founder and Trustee of the Linden Trust for Conservation.
Credits
Author

Dr. Kerry Emanuel

Narration authors

Dr. Kerry Emanuel & Laur Hesse Fisher

Voice

Laur Hesse Fisher

Production

Laura Howells-Barby, MIT Open Learning & Laur Hesse Fisher, MIT Environmental Solutions Initiative

Design & Development

Upstatement

Q&A author

Susan Joy Hassol of Climate Communication

Illustrations of people

Shun Liang

Earth at night video

NASA's Goddard Space Flight Center

Aerial photography

Ivan Bandura, Stephen Cook, Stephen Pedersen, and Dan Grinwis on Unsplash

Special thanks to

Dr. Lawrence H. Linden, Jim Gomes, Curt Newton & Rachel Fritts

Contact

climate@mit.edu